okay guys
let the guest posting begin!
first up we have jessie, if you haven't checked out her blog go do it now
...well wait till you're done reading, then go :)
it's a favorite of mine & really how can you go wrong with a cute little boy named brayden?!
-------------------------------------------------------------------------------------------------------
Hello! I am the face behind
Rj and Jessie
. My name is Jessie. I am the wife to Rj and the mommy to Brayden. He is 15 months old. Today I am going to talk about Brayden's Christmas this year. I was racking my brain trying to come up with something and my friend
Beth
gave me this idea. It's perfect!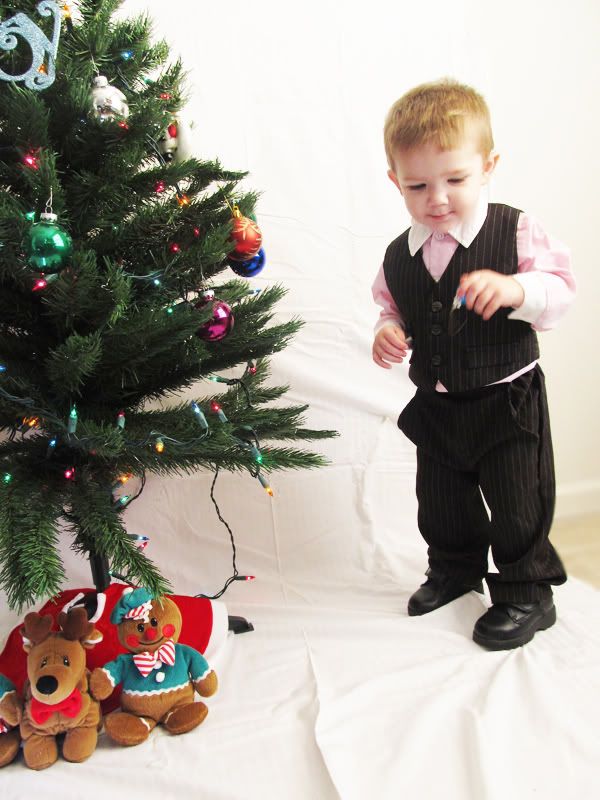 Every parent wants their child to have the best Christmas possible. We're no different. Rj and I have moved into a new place recently that costs more than our last. We are VERY tight on money so I am having to improvise the best I can.
Here are my tips on a thrifty Christmas:
1.
Facebook
. They have resale groups! I just found this out a couple months ago. My city seriously has like 10+ groups including ones with free items, kid items and even pages with coupons. Someone posts an item, you post that you are interested and then, you arrange pick up on the item. I have gotten Brayden a free Diego toy, two free buckets that are also chairs (they store blocks), free toy cement truck, Vtech Laugh and Learn Puppy ($7), Blue's Clue beach chair ($2).
2.
Craigslist.org and Freecycle
. I have not gotten anything from here but there are tons of deals on craigslist and freecycle. I honestly haven't looked on there enough.
3. Thirft stores! My favorite. It's so much fun to discover stuff at thrift stores. You never know what you will find. I have stopped by Goodwill a few times. I have found a toy dinosaur (64 cents), 10 books (39/59/75 cents a piece), a big backpack filled with Playdoh cutters/tools/Playdoh ($4.99)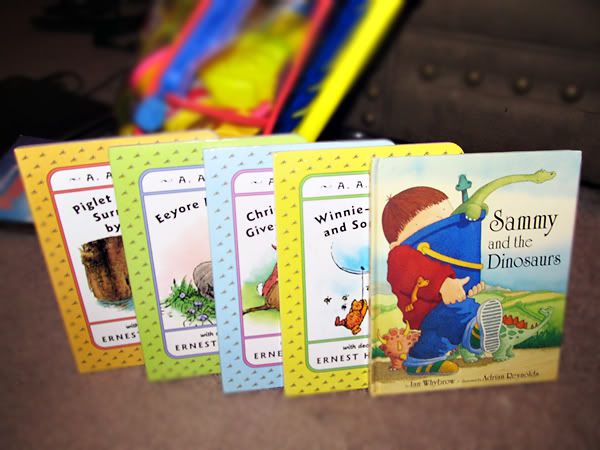 4. Clearance. Target and Walmart are great for their clearance deals especially on clothes. I have gotten him candy canes (98 cents) for his stocking and a t-shirt ($3).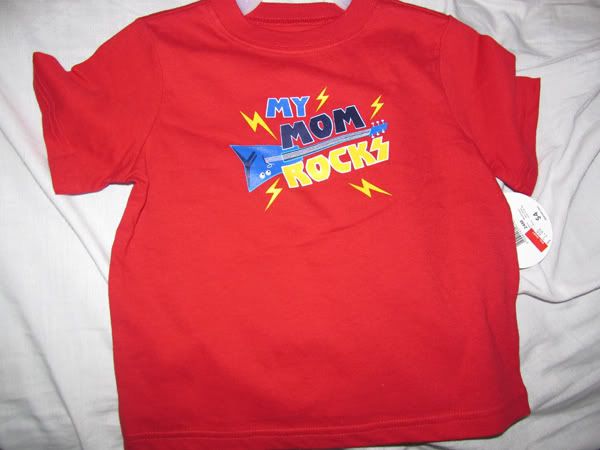 5. Giveaways. I have recently started doing reviews/giveaways. This is a good way to get free stuff and expand your social network. I have gotten a Blanket pet so far for Brayden's Christmas. I am also getting a Mickey Mouse Club Blast Off Rocket from Fisher Price and a Giggables ball from Bright Starts. You can also ENTER a ton of giveaways! They are all over blogger, just waiting for you to enter.
6. Christmas bonus. Every year I get a Christmas bonus at work. This will definitely help fill in the holes. I am very thankful I have a job that does Christmas bonuses. I have some brand new stuff on my list for Brayden such as Color Wonder markers, more Playdoh and any other random thing. That money will also get a gift for my husband and immediate family.
7.
Christmas cards
. Make your own
Christmas Cards
! This year and last year I took my own pictures and made my own cards. You could use photoshop and print them out on photo paper. I did that for Brayden's birthday invites. Last year I did a blog entry about
Shutterfly
and got 50 free cards. This year I did the same with
Tiny Prints
. Also, if you find a photographer that is trying to start a portfolio they will normally take your pictures for free. This year I even got the outfit he is wearing in the Christmas card for free from a
Facebook
resale site.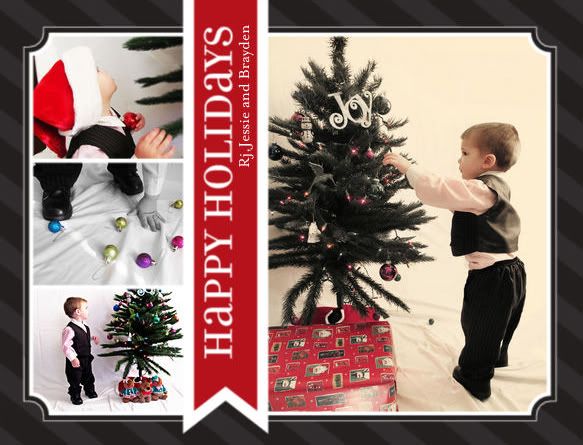 8. Dollar stores. They have SO many decorations and toys, especially Dollar Tree. Target also has their $1 area that has great things for stocking stuffers! I have gotten some candy and other stocking stuffers for our family at Target and Dollar Tree.

9. Black Friday. There are many deals that you can get on Black Friday. I read this year that the best deals are on electronics. This year toys are NOT a good deal on Black Friday. The best deals for toys will be 2 weeks BEFORE Christmas. If I have to get anything expensive for Brayden I am definitely doing it 2 weeks before Christmas!
Thank you for reading this. I really hope you stop by our blog. I will be looking/commenting on this post if anyone would like to talk to me. Feel free to share some of your thrifty holiday tips! Thank you so much for letting me guest post, Sabrina! This was a ton of fun. :)